Latest Release of ReadySetAuction Adds Most-Requested Features
Just in time for fall fundraisers, we've added some exciting new features to ReadySetAuction!
Upgrades to the ReadySetAuction Control Center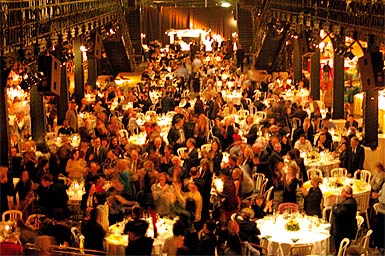 By popular demand, we've integrated donors and bidders into a single consolidated list of patrons. Now when you add a patron, you can mark that patron as a donor and/or a bidder. This means you'll be less likely to add duplicate records. For convenience and for performing bulk actions — like soliciting donations and sending invitations — we still provide filtered lists containing just your donors and just your bidders.
Because of this improved patron handling, ReadySetAuction now generates consolidated patron receipts, meaning all contributions that a person has made to your event — including his/her donations, auction winnings and payments — are now combined into a single printed receipt and email.
Also by popular demand, patron email addresses are now optional. This was the single most requested idea in our suggestion forum. You no longer need to specify an email address when adding or importing patrons. If you do associate an email address, that address must still be unique to that patron.
Patron import/export ID is no longer required to be unique. This allows you to assign the same import/export ID to both members of a couple, which can be useful when moving data between ReadySetAuction and your donor management system. Import/export ID remains an optional field.
You can now filter your patrons by email address, and easily distinguish your business patrons from your individual patrons.
We've added new ways to sort and print your event-night invoices — alphabetically by bidder's name, by bidder number and by table number — your choice! And now you can choose to download or print only invoices with a balance due, saving time and paper.
We've brought back the silent auction winner cards for our Classic users who missed them.
We've added some helpful reports — Sales by Primary Category, Sales by Bidding Style, and several new and improved reports for DonorPerfect users.
Mobile Bidding and eCatalog Upgrades
More control over anonymous bidding.
Automatically hide packages in the online catalog (a.k.a. eCatalog) after they've been won.
New customization options for your event website's landing page.
Enjoy the upgrade, and please let us know what you think!
Latest Release of ReadySetAuction Adds Most-Requested Features