Online Procurement, Donations, Sponsorships, Public Catalog, and More in the Latest ReadySetAuction

As summer begins to heat up and many of you start making plans for your fall fundraisers, we're pleased to announce a set of new features that could help make your next auction your best yet. Since you might prefer to be outside enjoying the nice weather rather than staring at a screen, I'll keep this short and sweet.
More Branding Options For Your Event Website — In addition to personalizing your event website with your own banner and welcome message, you can now choose a background color from one of our templates. Also, per customers' requests, we've extended the maximum length of your home page's welcome message to provide you with additional real estate for featuring sponsors with clickable logos and advertisements.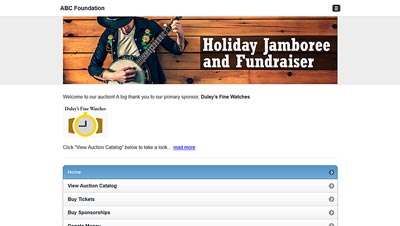 Collect Donation Information Via Your Event Website – An online form makes procuring donations easier for both you and your donors. Auction item and service donations pledged through your online procurement form flow into an inbox for your review. Accept one, and ReadySetAuction automatically adds it to your list of donations, making it easy for you to combine it with other donations into packages and to email the donor his receipt.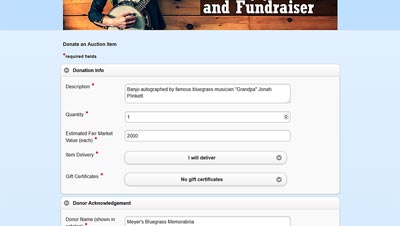 Accept Online Cash Donations & Sponsorships – Along with admission tickets, you can now sell sponsorships online and accept online cash donations through your fundraiser event's website. When someone buys seats at your event via a ticket or sponsorship purchase, they can fill out their party with up to 25 guests. Those guests will each get ReadySetAuction records of their own, complete with their meal choice, party assignment, and basic contact info.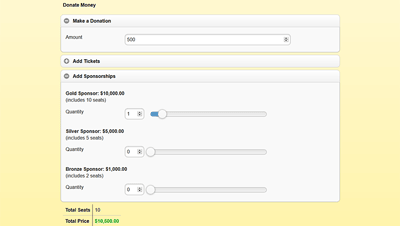 Self-Checkout For Any Bidder – Eliminate checkout lines, even for a traditional auction. Whether you've conducted bidding electronically at your event or with old-fashioned paper bid sheets, any bidder can now check himself out from his smartphone at your event. Are you with a small community and know your attendees well? You can even email invoices following your event and auction winners can self-pay from their own devices during the weeks following.
Show Off Your Auction Catalog to the Public – You can now optionally make your auction catalog publicly viewable. Visitors no longer need to create an account to see what you have to offer!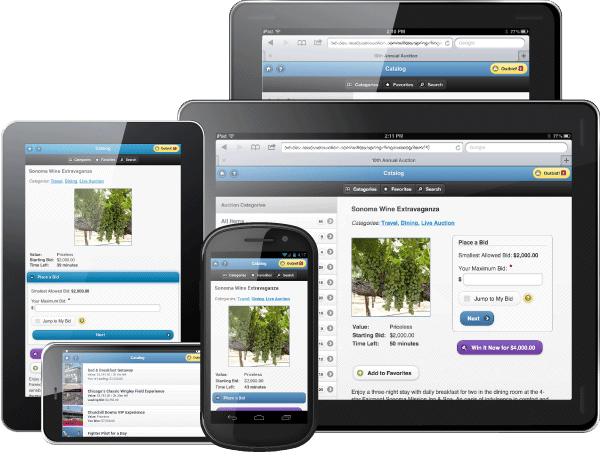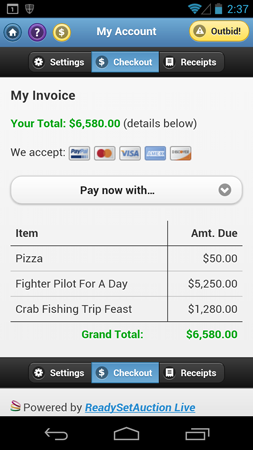 Enjoy the summer sunshine! When you're ready to shift your focus to your fall (or even winter or spring) auction, give us a call at 888 • 824 • 0490 or email us. Of course, it's not too late to get started on a 2014 summer auction either. With ReadySetAuction, you can be up and running in less than 5 minutes.
Online Procurement, Donations, Sponsorships, Public Catalog, and More in the Latest ReadySetAuction